In an interview with CNBC earlier this year, former Fidelity Magellan fund manager Jeffrey Vinik said he's resurrecting the hedge fund he closed in 2013, but not just to compete with the market and other managers. This according to an article in Bloomberg.
Vinik said he also intends to outsmart the computers that are giving stock pickers a run for their money.
"It's a brave move," the article said, adding that stock pickers have demonstrated lagging performance in recent years and investors have taken notice by moving money elsewhere.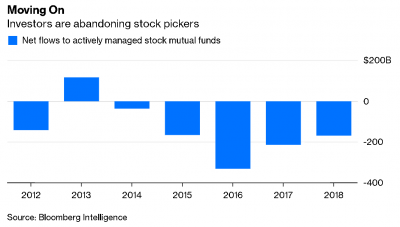 But Vinik sees things differently, telling CNBC, "I think this is an incredible opportunity for old-fashioned stock-picking." The article notes that Vinik's "growth at a reasonable price" mantra of stock-picking has in fact been among the better performers (noting that the MSCI USA Prime Value Index has outpaced the S&P 500 by 0.3 percentage points a year over the last 10 years).
But the bigger challenge Vinik faces, the article notes, comes from the many new investing alternatives available—namely, the plethora of low-cost index funds. "The difficulty for stock pickers," the article says, "is not only that they must now compete with robots offering similar strategies for a fraction of the price, its' that indexes allow investors to better gauge whether managers are delivering the returns achievable from their style of investing."
Where stock pickers still have an edge, the article points out, is in making high conviction bets, something index funds don't do.