The classic, hands-off investing strategy known as the "Dogs of the Dow" kept investors "relatively safe" last year, according to an article in CNBC.com.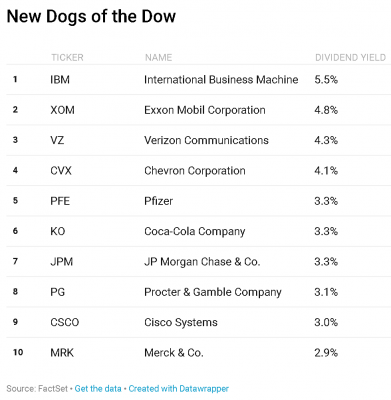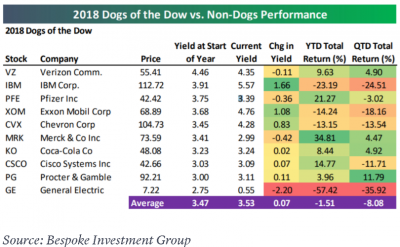 "If one had bought the 10 highest-yielding stocks in the Dow Jones Industrial Average at the beginning of 2018 and held them all year long, it would have only lost 1.5 percent, versus the Dow's nearly 6 percent annual loss and the S&P 500's 62 percent."
According to the article, this strategy could be poised to work even better this year if the slowing global economy and trade war concerns keep the market unsettled. "Investors may look to names like these for more steady dividend income," it says.
The Bespoke Investment Group says that last year's dogs would have done much better without the 57 percent decline suffered by General Electric—the only stock that was replaced this year (list assembled by JPMorgan Chase).