Thursday's vote by the U.K. to leave the European Union has precipitated a host of commentary across countless channels. Last Friday, Morgan Housel of The Motley Fool offered frank advice about what investors should be doing.
And that is…nothing.
By voting to leave the EU, Housel says, the U.K. has ceded to France its title as the world's fifth largest economy. But as far as The Motley Fool is concerned, the path is clear. "We're not selling. We're not making changes to our portfolios. We're genuinely shaking our heads in surprise, but we're not worried."
He reminds readers of the fact that the U.S. stock market has increased by a factor of 10,000 over the last 140 years despite countless catastrophic events including 9 wars, 4 presidential assassinations, 30 natural disasters and, last but not least, 33 recessions.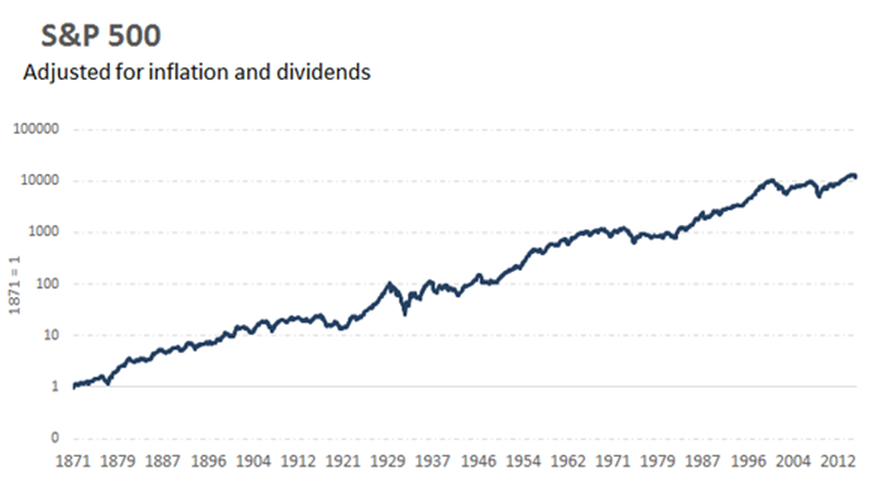 "So I suspect we'll be okay," he asserts. As far as an explanation for the fallout, he speculates, "It's possible a big stock sell-off is justified. But it's probable that today's plunge is more indicative of people selling because they don't know what's going to happen, not because they know something you don't."
Housel asserts that while investor patience is challenged during times like these, it will be rewarded as always. "If anything, huge declines become opportunities. That's why Motley Fool CEO Tom Gardner is committed to buying stocks next week in his real-money portfolio, just as scheduled."