Inflation is more important to the U.S. stock market than interest rates, writes Ben Carlson, director of institutional asset management at Ritholtz Wealth Management, in a recent Fortune article.
Analyzing data going back to 1950, Carlson offers the following results regarding U.S. stock performance amid rising interest rates: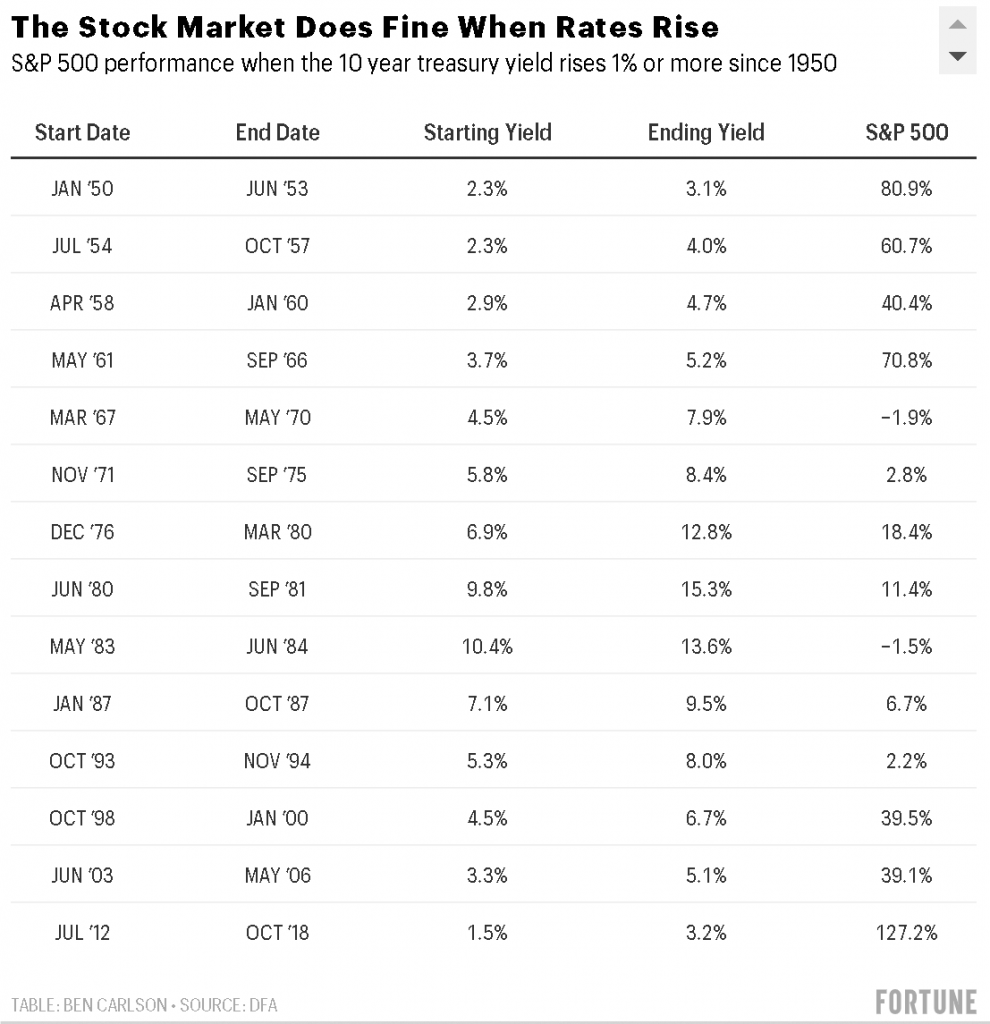 Carlson reports, "There have been only two instances where stocks fell during a rising rate environment," noting that annualized returns in both periods hovered around the average long-term return for the U.S. stock market.
Inflation, on the other hand, "is far more important to stocks than interest rate levels," Carlson argues, noting the following findings:

"Inflation is still quite low by historical standards today," Carlson notes, but adds that inflation expectations are at their highest level since 2013 (2.4%).
While rising interest rates and inflation expectations are good for the economy, Carlson concludes, "investors need to be aware of the potential risks involved as well. It felt backward when the stock market was doing so well in the face of a weakening economy last year. It may feel equally backward if the stock market pauses for a bit in the face of a strengthening economy this year. Yet this is how the stock market works, and it doesn't always make sense in the moment."