Investors are seeing more volatility than they expected in the stock market this year, according to a recent CNBC interview with LPL Financial's Ryan Detrick (outlined in CNBC.com).
According to Detrick, the article states, "markets have not seen moves this wild since the financial crisis."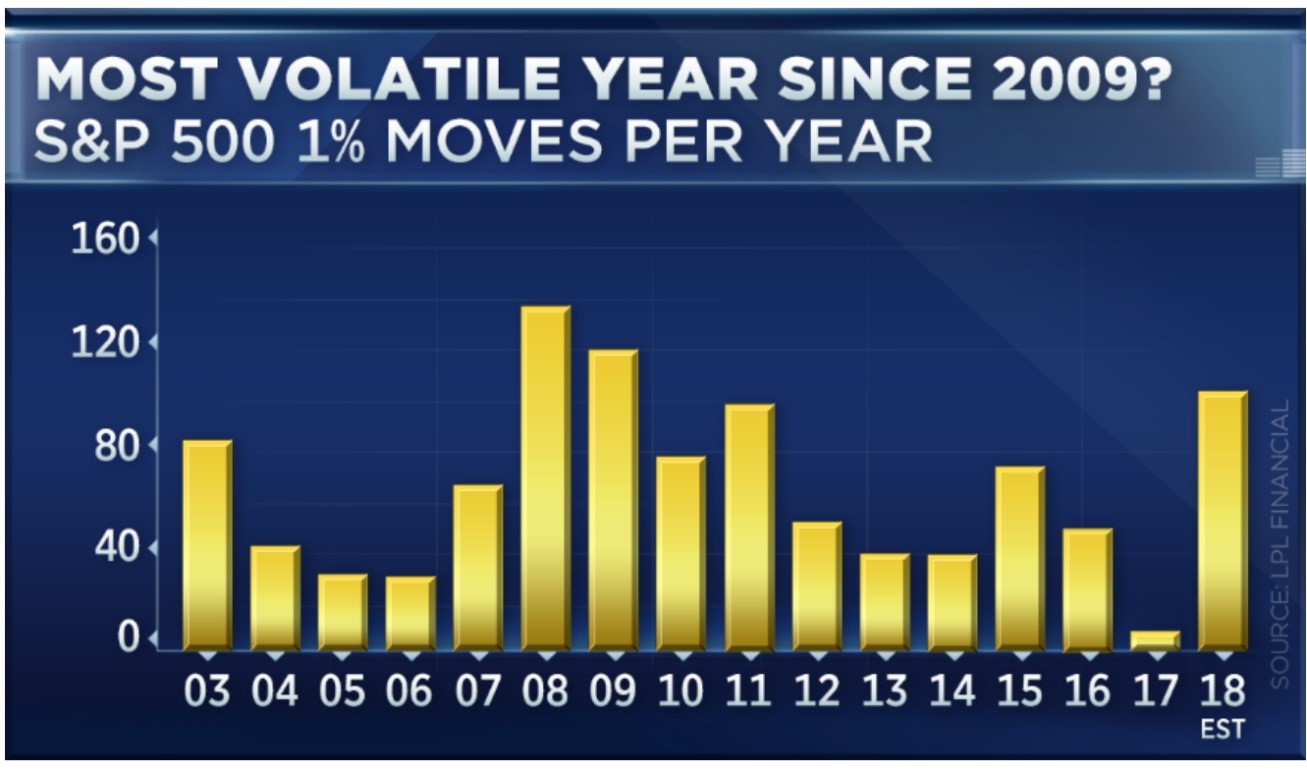 Citing the threat of a trade war and dips in tech stocks as contributing factors, the article compares recent market turbulence to the run of volatility the market saw back in August 2015 when China devalued its yuan. "Markets then took nearly six months to find a bottom." But Detrick says we're not seeing a repeat of 2015: "The global economy is still really strong and it's being led by earnings," he says, adding that historical trends and fundamentals suggests a "higher breakout for the stock market after a period at these lows" (historically, April has been one of the stronger months and has risen in nine of the past 10 years).
"We don't anticipate at all a bear market," Detrick concludes. "We think these dips could be buying opportunities led by small caps and value."