As the stock market rally continues to chug along in reaction to the Trump victory, sectors are shifting away from the lockstep movement that has been the norm over the last seven years, says The Wall Street Journal.
Andrew Wilkinson, chief market analyst at Interactive Brokers, explains, "You're seeing pressure on different sectors. In a typical bull market, you're going to get all stocks going higher." One of the more pronounced divergences is between financial stocks and the S&P 500 which is reflective of investor expectations for looser regulations under the new administration.
According to WSJ, the correlation between growth and value stocks has also decreased since election day. "A Republican sweep…has boosted the inflation outlook, pushing investors into value names. Before the election, investors crowded into growth companies in 2015 amid a sluggish economy and then poured money into low-volatility equities in the first half of the year."
Mike Bailey, director of research at FBB Capital Partners, says the weakening correlations could be good news for active managers–who have seen an enormous exodus of funds amidst low volatility and high correlations with equity benchmarks. Morningstar data shows that active funds have suffered an exodus of approximately $222 billion as of last October.
Wilkinson suggests that as sector performance in equities continues to disperse, "It makes it very interesting for the stock picker and the active manager who's on his game."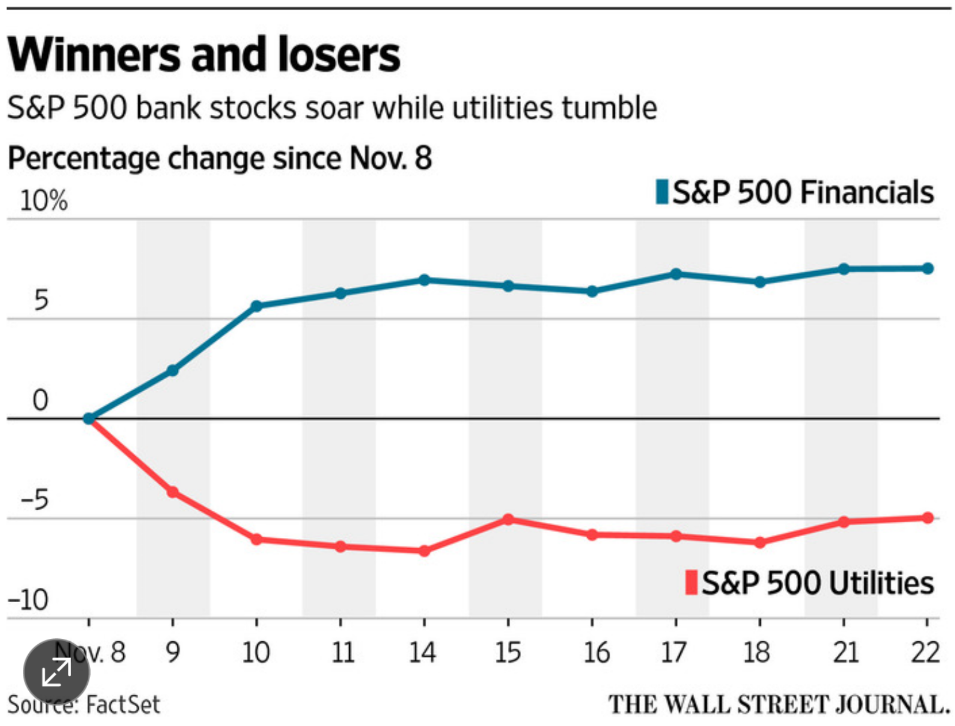 Sector