Only 25% of nearly 26,000 applicants passed the Chartered Financial Analyst Level I exam administered in May, the lowest since testing began in 1963, and the pandemic played a significant role. This according to a recent Bloomberg article.
The results compared to a 44% pass rate for those who applied in February, the article reports, adding that the 10-year average pass rate is 42%.
CFA Institute spokesperson Matthew Hickerson said, "The degree of difficulty of the May Level I exam was consistent with previous Level I exam administrations, and this is the case whether we look back to paper-based testing or computer-based testing, which we introduced in February this year."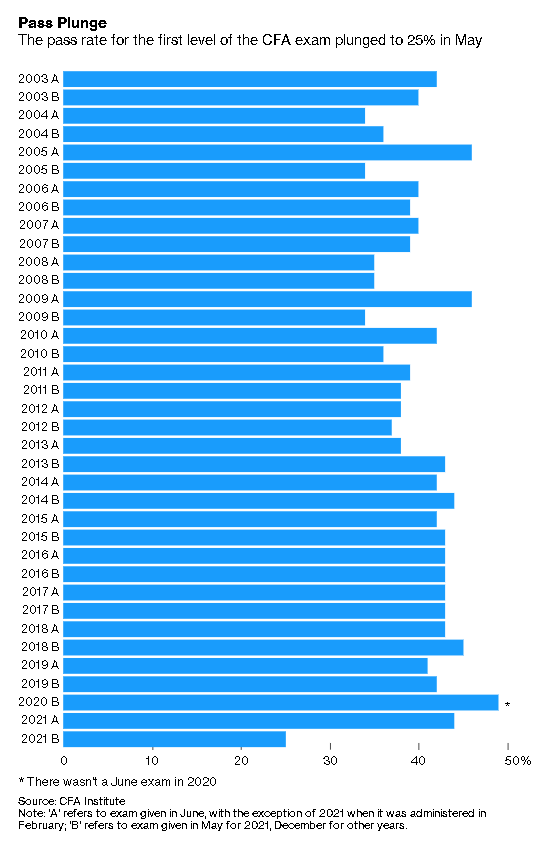 The article reports that the Institute believes the pandemic is a culprit, as it "upended the normal timeline of test taking and preparation. Some candidates preparing for the Level I exam had to defer their test twice due to restrictions caused by the virus." These interruptions to the study process, it argues, had a significant impact on test results.