As the Fed continues to raise rates, Pimco's Robert Mead (co-head of Asia-Pacific) says U.S. 10-year Treasury yields will stay in the 3 to 3.5% range for the rest of the year. This according to a recent Bloomberg article.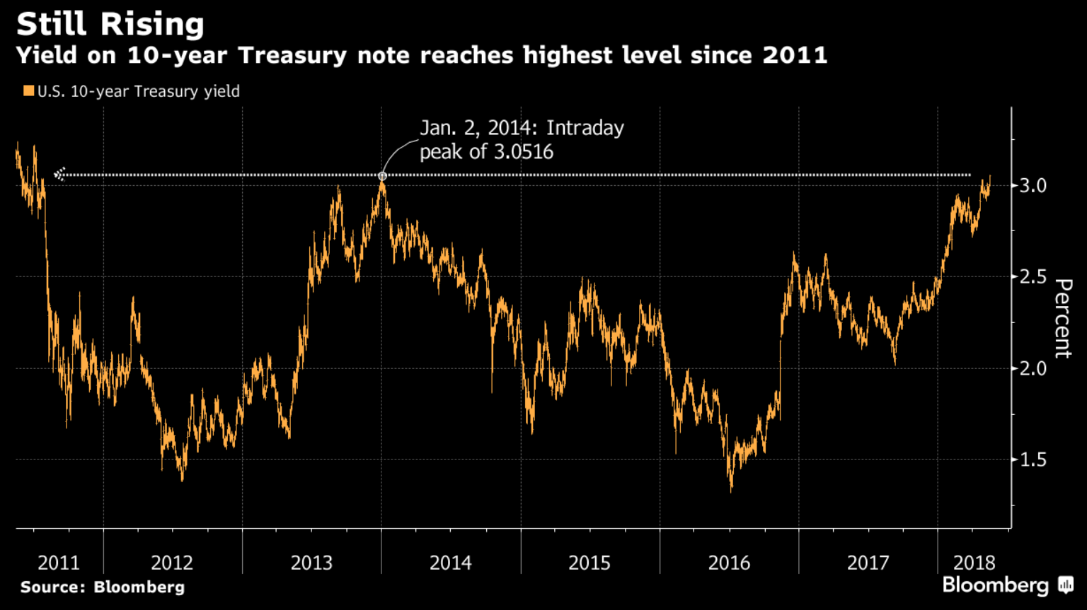 At the Bloomberg Invest summit in Sydney, Australia, Mead said the higher yields represent an opportunity for investors over the long term. The negative correlation between bonds and stocks, he said, offers diversification and volatility-adjusted returns. "Nothing is pound-the-table cheap," Mead asserted, but added that the rising yields allow investors to reduce their underweight bond positions.
Jeffrey Johnson, head of Asia-Pacific fixed income at Vanguard Investments Australia, told the summit that he has seen evidence of investors getting back into fixed income, adding that globalization, demographics and technology should keep a cap on yields.
The article comments on the April selloff of emerging-market bonds and currencies, offering perspective from some of the summit panelists.