Last month, Berkshire Hathaway's board announced that its removing a cap on stock buybacks, giving chairman Warren Buffett the freedom to dole out profits rather than continue his hunt for acquisitions. This according to an article in Bloomberg.
The article reported that Buffett and Vice Chairman Charlie Munger can "now make repurchases whenever they both believe the price is below Berkshire's intrinsic value, conservatively determined.' " The announcement led to a 3.9% rise in shares, the highest intraday gain since March 9th, according to the article.
David Rolfe, chief investment officer at Wedgewood Partners, characterized the move as a "game changer," asserting that Buffett could afford to spend in the "low tens of billions" on buybacks every year.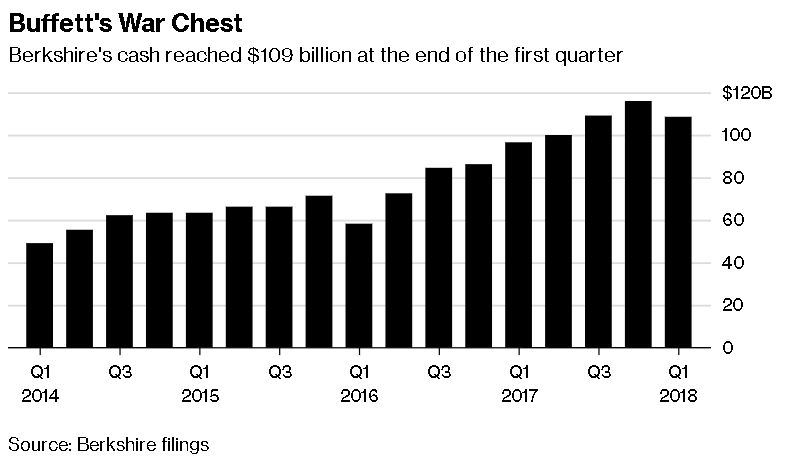 Berkshire still won't repurchase stock if doing would reduce its cash holdings below $20 billion. Given the huge sums in its coffers, however, that's not likely to pose much of a constraint, according to Morgan Stanley analysts.
At this year's shareholder meeting in Omaha, Buffett said, "We're never going to do anything that we think is harmful to continuing shareholders. So, we think the stock is intrinsically worth X, and we would have to pay some multiple—some modest multiple, even above that—to repurchase shares."