January was a good month for actively managed funds, says a recent Bloomberg article that states, "the majority of actively managed value funds in the U.S. and Europe outperformed their benchmarks in January." This according to strategists at Lyxor Asset Management.
Most European growth funds also beat the market, the strategists recently wrote.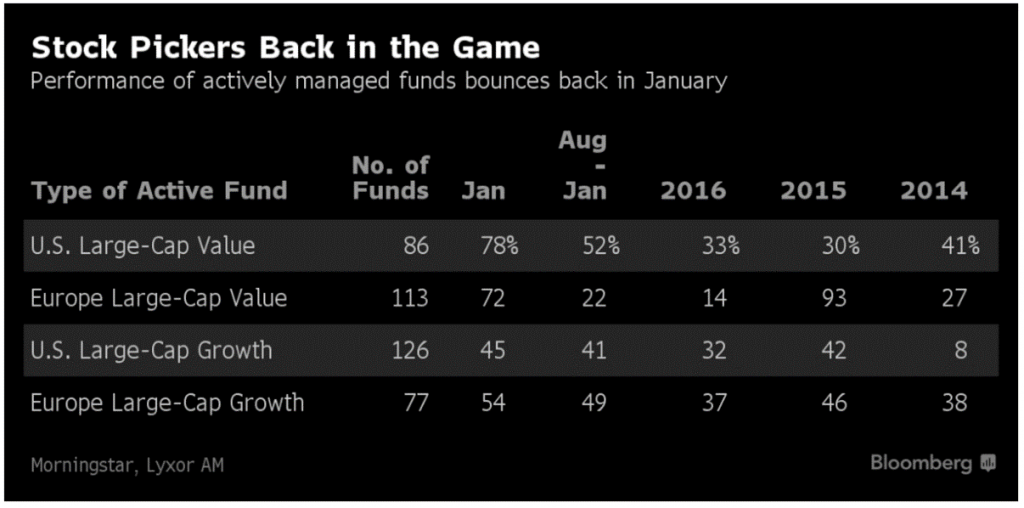 However, Lyxor cautions that one month's worth of data isn't enough to draw many conclusions and that, in fact, value outperformance has pulled back in recent weeks. "The recent success of active investing" the analyst note says, "is too short to draw robust conclusions," adding that they believe 2017 will remain a challenging year for investors.